When you design your bedroom and you are arranging the order of the main elements of a room, space can sometimes be a problem. Especially if you are dealing with a smaller room where you need to fit several key elements. But if you are working smart, there are ways to bend your arrangement around the room space and not only fit the elements in the room, but also make it look amazing! In addition, look at these few images that will show you a smart way to design your bedroom…
Images downloaded from Behance.
---
However, if we have a bit more space to work with, there is always something beautiful to add up to the room and fill up the space with. The following gallery shows us a teenager's bedroom with a spacious rest area, a nice little desk, and a sleeping area that seems as if you are in a different room.
Images downloaded from Behance.
---
The image that follows shows us a nicely decorated attic that serves not only as a bedroom but also as a place where you can rest, read a book, meditate maybe, get some work done, and much more. This kind of projects always shows us the power of human creativity and imagination since turning an attic into something like this is true art.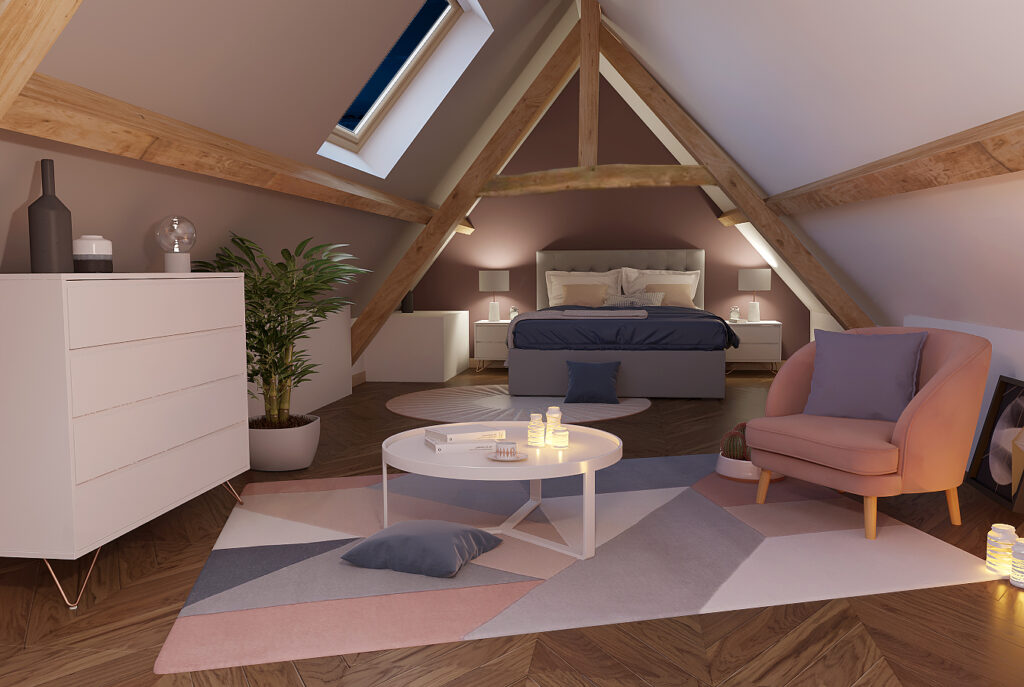 ---
Overall, these few images that you have seen are well enough proof that you can make use of any space no matter the size or the shape of the room, and all you need in order to do it is a creative mind and wide imagination.
Thanks for visiting us!
I hope that you enjoyed reading this post. If you did, please make sure to like our Facebook page or follow us on Instagram so you don't miss another post and recommend it to someone you know as a way to help us grow even more. Have a wonderful rest of your day, we hope to see you again!